What We Buy
We purchase Roundwood from area loggers and standing timber from landowners . Below are the specifications for the Roundwood that we purchase. We harvest and purchase standing timber through our sister company, Lake States Timber, LLC. .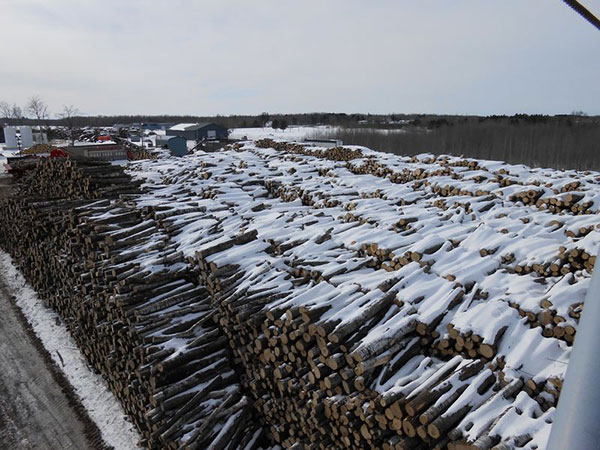 Roundwood Purchases
CATEGORY: Aspen
LENGTH: 100"
MINIMUM DIAMETER:
4" on the small end
MAXIMUM DIAMETER:
No more than 22" defined as the measurement outside the bark at the widest point on any portion of the stick; sticks exceeding this diameter specification will be rejected and must be removed from the premises.
GREEN WOOD:
Pulpwood must be from live, green fresh cut timber.
AGE:
Winter cut wood will be accepted through May 31; summer cut wood delivered within 30 days.
FOREIGN MATERIAL:
Pulpwood must be free of rocks, dirt chunks, metal, charred or burnt wood.
TRIM:
Limbs, knots, and gnarls must be trimmed flush with the body of the stick.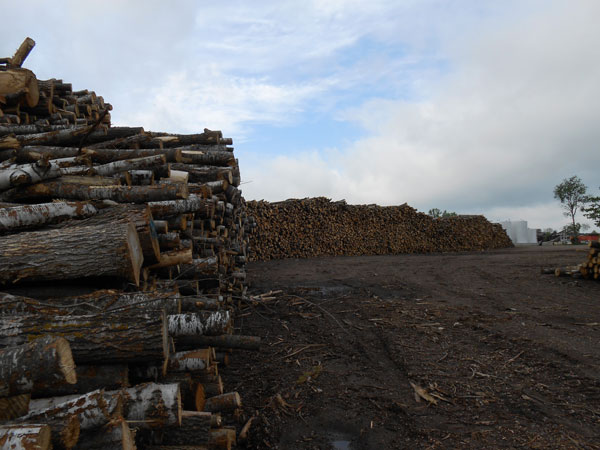 Standing Timber Purchases
We assist landowners in need of timber harvesting advice, estimates, sale set up, permit filing, and their actual harvest through our sister company, Lake States Timber, LLC. We frequently engage in timber sales where the land is enrolled in the MFL Program, and can answer any questions that might come up regarding that process.
Please visit the Lake States Timber, LLC. website for more information.