About CRFM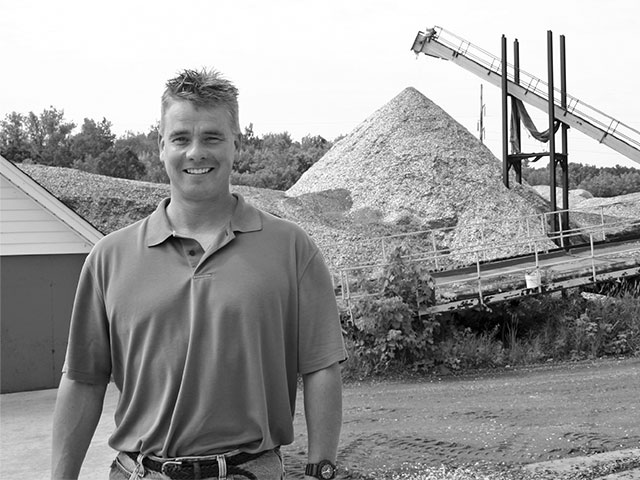 Ken McIntyre, owner of Chippewa River Forest Management, LLC
Chippewa River Forest Management, LLC originated in 2006 as a whole tree producer of wood chips used in the roofing, paper, door, energy and biofuel industries.
Based in Cornell, Wisconsin, the company was founded by Stuart Smith and Ken McIntyre. Smith began the original operation in 1992 under the name Wood Chip Corporation of Marshfield. McIntyre began in 1996 as a Forester. In 2000, Smith sold the business to Hunt Forest Products, Inc., a Louisiana based company, while McIntyre stayed on as a Forestry Manager, running the day to day operations. In the summer of 2006, McIntyre and Smith hooked up again and jointly purchased the business from Hunt Forest Products.
Smith passed away in 2009. As the demand for a higher quality chip grew, CRFM built a chip plant in Cornell which stored, and then screened out uneven sized chips, pins/fines and metal.
Then, in 2012 we went one step further to improve quality and installed a stationary chipper at the chip plant and began chipping 8' roundwood sticks. Doing so reduced the bark content of our chips from 8-9% to under 4%, where we currently stand today.
Read news about Chippewa River Forest Management in our CRFM Blog!